Filter Content
Veritas Week 2 Term 2
Principals Report Week 2 Term 2
Dear Parents and Friends,
NAPLAN
These national tests in Literacy and Numeracy take place next week from Tuesday to Friday. If you have a child in Years 3 or 5, please ensure that they arrive to school on time as there are tests scheduled to start straight away each morning. Please re-assure your child that the tests are not something to be worried about – they happen for all children across the country at the same time – and all they need to do is to try their best.
Playing on the equipment after school
Please supervise your children very closely when using the school's play equipment outside regular hours. The equipment on the oval has been specifically designed for use by older students and not infants because the oval is a designated play space for students from Years 2 to 6. During school hours, the play area and equipment is supervised by teachers on duty to ensure safe and appropriate use. Outside school hours it is vital that parents are vigilant in supervising their own children closely and ensuring that the equipment is being played on as it was designed to be used.
Athletics Carnival
On Tuesday we ran our rescheduled Athletics Carnival. The weather was lovely, the students participated beautifully and there were many helpers. A big thank you to all involved, especially the organising committee, Fron Garrett, Ann-Maree Hinds, Rachel McKerrow and Jo Chilver.
Carpark and After School Sports Training
Please be aware that Rosary's netball teams train on the courts after school on Monday, Wednesday and Friday each week starting at 3.30pm. Please ensure that your vehicle is not parked on the courts after 3.30pm so that a safe play space can be facilitated for the teams.
Uniform
A reminder that all students should be wearing their full winter uniform from next Monday.
Open Day
Our Open Day was attended by several families looking to enrol their children for next year. The Year 6 Leaders did a wonderful job of showing visitors through the school. I sincerely thank them for the excellent way in which they performed this important role. The visitors were impressed with how confidently, articulately and politely they spoke.
I wish all the mums in our community a very happy Mothers' Day on Sunday. May God bless you for the wonderful role that you play in the lives of your children. May you, in turn, be blessed with the gift of their adoring love now and forever.
A Thought for Mothers' Day :
"Being a mother is one of the highest salaried jobs… since the payment is pure love."
Mildred B. Vermont
REPEAT NOTICE:
Catholic Schools 2019 Enrolment Period For All Catholic Schools
The Catholic Schools Enrolment Period is from Monday 6 May – Friday 31 May (Weeks 2 – 5 inclusive, Term 2) for students commencing in 2020. If you know of anyone outside of our school community who has a child at a Pre-school or Early Learning Centre, please notify them of the opportunity to enrol at Rosary Primary School during the above period.
First Eucharist Preparation - Thank you
Thank you to the families who attended both the First Eucharist Preparation Evening and Commitment Mass. It was lovely see you all on both occasions! Your children are in our prayers as they prepare to receive Jesus for the first time in the Eucharist.
If you wish for your child to receive the Sacrament of First Eucharist, please ensure that you have attended a Mass and handed the commitment card to the Priest.
Resource fees are now due. If you haven't already paid can you please do so ASAP.
Peace and best wishes
Ann-Maree Hinds
Acting Religious Education Co-ordinator
Mothers Day Stall - Friday 10 May 2019
Assembly - Y1/2 Tokyo - Friday 10 May 2019 - Hall - 2.30pm
My Body My Life Program - Y6 Evening Session - Monday 13 May 2019 - 6-7.30pm - Y6 Classrooms
My Body My Life Program - Y6 Day Class Session - Tuesday 14 May 2019
NAPLAN Test Period - 14 May - 23 May 2019
Year 5 Excursion to Canberra Theatre - Billionaire Boy - Friday 24th May2019
School Performance - Wadjiny - Friday 24th May - Hall - 2.00pm
Reconcilliation Day Public Holiday - Monday 27th May 2019
North Gungahlin Cross Country Carnival - Wednesday 29th May
Kinder Prayer Celebration - Thursday 30th May - ACU Chapel - 10.00am
Year 3 Barcelona Assembly - Friday 31st May - Hall - 2.30pm
Congratulations to the following students who received a VERITAS award in Week 1 Term 2:
Rose Roberts, Tenzin Densel, Karlo Kasunic, Mason Mullens, James Stein, Harriet Larson, Rebecca Flowers, Spencer Irvin, Grace Tansley, Enrico Beltrami, Jack Donoghue, Molly Paddison and Alex Barham.
Swimming
Congratulations to the following students who represented Rosary at the North/Gungahlin regional swimming carnival last term on Monday, April 8th. Kiera Arthur, Madeline Balogh, Jaime Box, Alexander Bui, Angelika Bui , Matthew Clark, Jack Frawley, Remy Frawley, Jenson Hon, Gabriel Irvin, Spencer Irvin, Zac Lyall, Taula McAlister, Isla Monahan, Layla Nguyen, Nicholas O'Brien, Molly Paddison, Thomas Peterson, Charlotte Petrini, Harley Reid and Mitchell Saunderson. They all did an amazing job and should be proud of their efforts.
A further congratulations to Alex Bui, Layla Nguyen and Harley Reid who competed at the ACT Swimming Carnival on Monday, May 5th.
Upcoming ACT Sport Trials
Please register on the School Sport ACT website and check the website for further information: www.schoolsportact.asn.au
AFL
Age Group

(12&U or 13&O)

12&U Boys and Girls

Sport

Australian Rules Football

Date(s) of Trial

(Must attend at least one)

Trial 1: Thursday 16th May

Trial 2: Thursday 23rd May

Venue

Football Park, Spoering Street Phillip

Time

4.15 – 5.45pm

Eligibility

Students turning 11-12 years old this year.
HOCKEY
Age Group

(12&U or 13&O)

12&U Girls and Boys

Sport

Hockey

Date(s) of Trial

(Must attend at least one)

13th and 20th May

Venue

National Hockey Centre, Lyneham. Powell Field.

Time

4:30-5:30pm

Eligibility

Due to age dispensation granted by School Sport Australia; students born between 1st July and 31st December, 2006 are eligible to trial.
Mothers Day Stall Reminder - Friday 10th May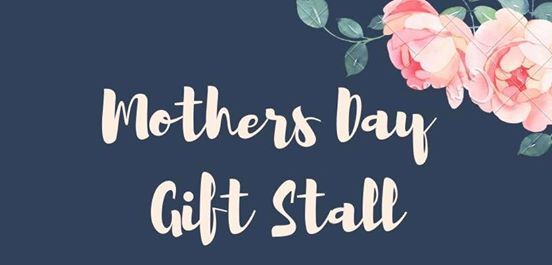 Tomorrow we will be holding our Mothers Day Stall. Classes will visit from 9.15am. Children will be able to purchase 2 items at the shop.
Items will be on sale for purchase from $1 - $10.
Please remember to send your child along with some money to purchase something special for their mum, grandmother or a special lady in their lives.